CJB Applied Technologies: Continues to Invest and Add Services and Capabilities to Benefit Customers
″CJB Applied Technologies DOES NOT market its own chemistry products. It sources best-in-class chemistry from a plethora of global suppliers to make sure its customers have the best chemistry fit for their products. Customers are never handcuffed or tied to a CJB product," said Jim Loar, Chief Commercial Officer, CJB Applied Technologies in a recent interview with AgroPages.
Jim also introduced the overview of CJB Applied Technologies and its core competitiveness, the application situation of Benzyl Alcohol, state-of-the-art technology center, as well as the development plan of CJB Applied Technologies.
Benzyl Alcohol Receives Crop Tolerance Exemption for Use in Crop Protection Formulations
"With the threat of resistant pathogens in agriculture, we were looking for technology to help active ingredients extend their viability as an effective tool against diseases attacking food and other commodity crops," explained Jim Loar, Commercial Director, CJB Applied Technologies. "We discovered the answer in benzyl alcohol and obtained a patent for its use in agricultural formulations. Receiving the crop tolerance exemption from EPA now allows us to bring this technology to our customers to help them enhance the performance of their products."
Benzyl alcohol is a widely available compound used in industrial, consumer, household and commercial products. Testing of benzyl alcohol as an adjuvant and as an in-can ingredient in agricultural pesticide formulations has demonstrated benzyl alcohol can bolster the performance of AIs, including their ability to help combat resistance. It can be used in pre- and post-harvest products applied to crops, as well as in non-crop uses such as turf, nursery and ornamentals.
CJB Applied Technologies Welcomes New Senior Formulation Chemist
Valdosta, GA – CJB Applied Technologies today announced Brian Sook, Ph.D., has joined the contract
chemical development company as Senior Formulation Chemist.

Dr. Sook comes to CJB from Arxada, LLC (formerly Lonza Inc.), where he served as Research Project
Manager for their crop protection business. Prior to Arxada, Dr. Sook held various roles of increasing
responsibilities at Clariant Corporation, Arysta LifeScience, Stepan Company and BioLab, Inc.

"We are excited that Brian has joined CJB family, where his knowledge and expertise will strengthen our
already robust formulations and product development team," states Jim Loar, Commercial Director, CJB Applied Technologies. "He is yet another investment in our resources dedicated to solving our customer's needs. We look forward to adding more staff and an enhanced lab, analytical and pilot plant
capacity and capabilities throughout 2023."
Salvus gearing up to start clinical and market trials in 2022
Company adds product manager role to support future growth
Salvus™ LLC, part of the CJB family of companies, expects to take delivery on its first commercial pathogen and chemical contamination detection devices in December and anticipates clinical and market/demo trials to commence in early 2022.

"Global semiconductor supply chain challenges have delayed device deliveries by three to four months. We are eager for December deliveries and the commercialization phase for the Salvus technology," said Clinton Beeland, president and CEO of Salvus. "The unique sensitivity and flexibility of the Salvus analyzer and its cartridge system will bring tremendous detection capabilities to multiple industries."
Earlier this year, Salvus announced plans to commercialize a novel interferometric platform that provides highly accurate detection of contaminants or pathogens in many industries. Applicable in human and animal health, agriculture, water quality management, food processing and the chemical and transportation industries, Salvus detection technology features handheld detection in minutes with extreme specificity and at parts per billion accuracies in many applications.
New Bioconversions Lab Announced
An investment in assets and capabilities to benefit CJB's customers.

Dr. Nigel Chimbetete, Ph.D., will manage all operational components of the new Biological Safety Lab, Level II, and its team.

"Contract projects, product and formulations development for biologicals is a growing business for CJB Applied Technologies," said Jim Loar, Chief Commercial Officer. "We must continue to invest in this growth and in the needs of our customers to remain a valued business partner."

"The Bioconversions Lab has the requisite equipment, knowledge and skills to support the front-end to back-end of both liquid and dry biological formulations," Dr. Chimbetete said. "Through fermentation processes, we can sustainably produce biological compounds such as amino acids, enzymes and preservatives that function as key components of our customers' commercial products."
Interferometric Biosensor Being Developed for Rapid Detection of Diseases, Viruses, and Chemicals
The rapid, accurate, and specific detection of various diseases, viruses, and chemicals has long been an objective of the medical, animal health, chemical, and agricultural industries globally. Often, developed detection technologies and methods can achieve only two of the three objectives (speed, accuracy, specificity), with RNA-based PCR approaches being commonly accepted as the most robust in terms of diagnostic accuracy and specificity. However, the ability to successfully meet all three objectives simultaneously has remained somewhat illusive for diagnostic and chemical applications alike. Through many years of research and development, researchers at the Georgia Tech Research Institute (GTRI) have refined a technology that holds promise for reducing the tradeoff between speed, accuracy, and specificity. This technology is an innovative interferometric biosensor that can be configured to rapidly detect a variety of pathogens and chemicals.
How It Works
The science behind the sensor is a concept known as interferometry that exploits the interference of light waves to precisely determine the rate at which target particles attach to the sensor's surface. Specifically, light from a laser diode is coupled into an optical waveguide through a grating and travels under one sensing channel and one reference channel. The best way to visualize this is to think about a microscope-like glass slide with two little troughs etched onto the surface with a laser light shining into one end of the slide.
Handheld Device Quickly and Accurately Detects Pathogens and Contaminants
for Health, Food and Industrial Applications
Valdosta, Ga. (March 16, 2021) – Salvus™, part of the CJB family of companies, today
announced the upcoming commercialization of a novel interferometric platform that provides
highly accurate detection of contaminants or pathogens in many industries. Applicable in human
and animal health, agriculture, water quality management, food processing and the chemical
and transportation industries, Salvus detection technology features handheld detection in
minutes with extreme specificity and at parts per trillion accuracy in many applications. The
platform is proven to detect SARS-CoV-2, the virus that causes COVID-19, with sensitivity and
specificity comparable to molecular tests, as well as dozens of other potentially dangerous
pathogens and chemical contaminants.

The Salvus detection system consists of a lightweight, handheld analyzer and a disposable
cartridge – both patent pending – that is adaptable to many
point-of-care and on-site uses ranging from airports and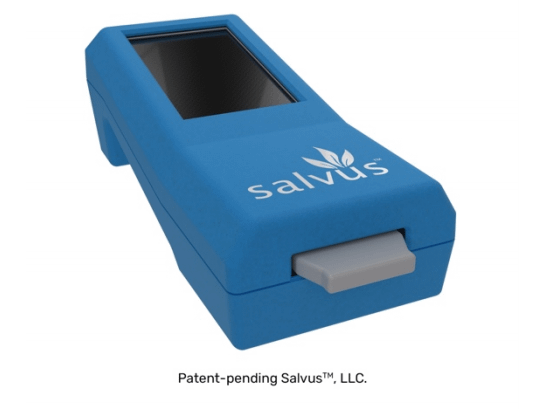 health care facilities to farm fields, tanks and animal
enclosures. Individual cartridges can be developed and
manufactured for simultaneous detection of multiple
contaminants, chemical or biological, providing fast and
precise results. Additionally, this easy-to-use innovative
detection technology can be operated with minimal training.
CJB Applied Technologies, LLC, Welcomes Dr. Nigel Gilbert Chimbetete to Team
CJB Applied Technologies, LLC, is pleased to announce Nigel Gilbert Chimbetete, Ph.D., has joined the company as a Bio-applications Scientist.
In this new role, Dr. Chimbetete will oversee the new Bioconversions Lab at CJB and direct biological development projects for CJB's valued customers.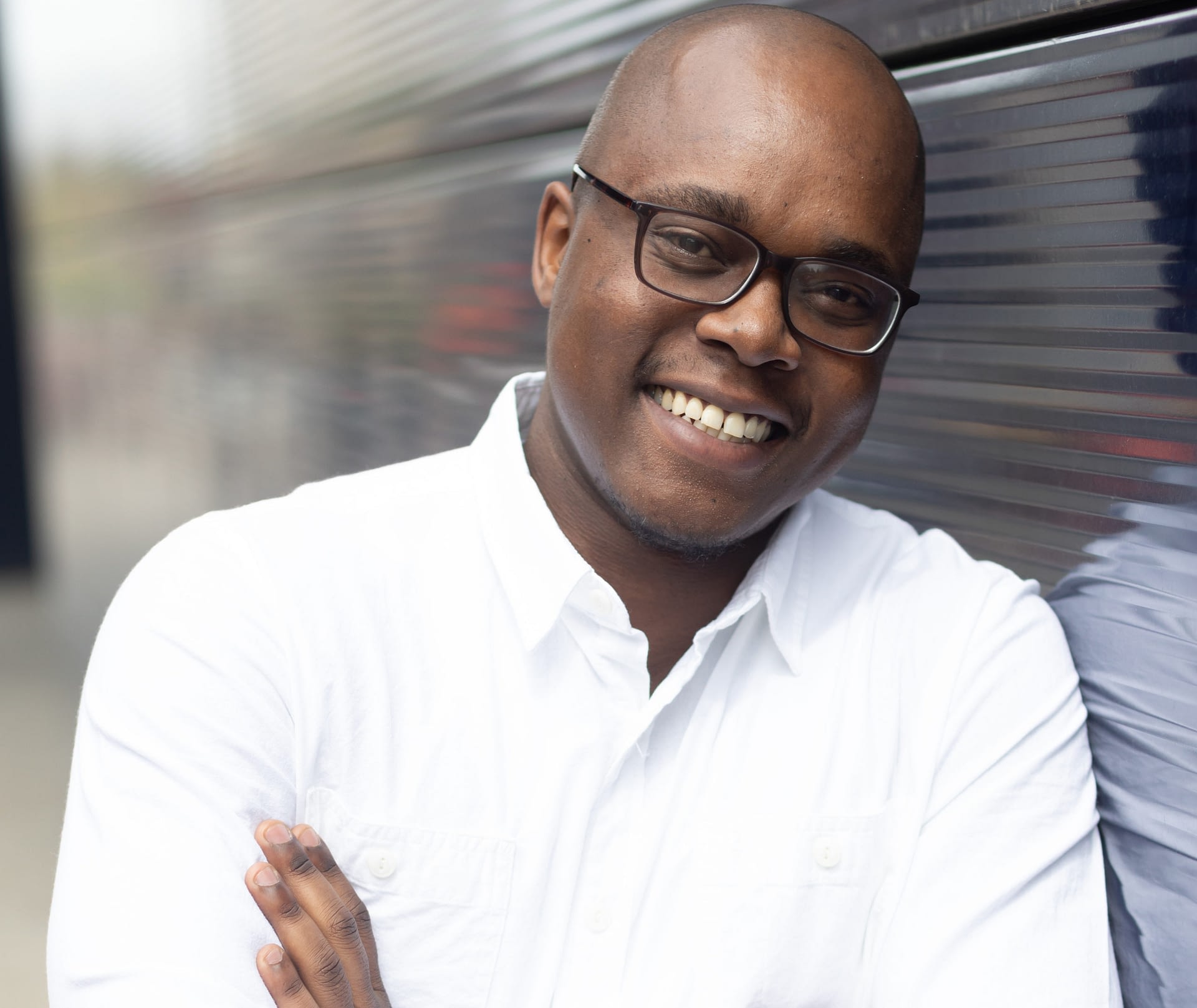 Dr. Chimbetete joins CJB Applied Technologies, LLC, from Kraft-Heinz Company, where he worked as a Research and Development Scientist as part of the Technology Discovery and Development Team at Kraft's R&D Center in Waukegan, Illinois. His extensive knowledge in secondary metabolites from microorganisms and plants allowed him to play a key role at Kraft-Heinz, designing and developing research pathways for preservation and ingredient technology.
"Nigel is a welcome addition to our CJB team as we strive to meet project demands and objectives coming to us from a growing customer base focused on biological products development for agriculture," said Jimmy LeFiles, CJB Technology Manager. "His arrival, coupled with the recent completion of our Bioconversions Lab, adds great value to the company and to our ability to accept and execute new biological projects. Both additions are an investment in our current and future customers."
Dr. Chimbetete has a bachelor of science degree in chemistry from Rust College in Holly Springs, MS, where he was valedictorian of his graduating class. He also has a master's degree and a doctoral degree in biochemistry from Alabama A&M University in Huntsville, AL.
CJB and National FFA Launch a Cooperative Venture
The CJB companies (CJB Industries, Inc. and CJB Applied Technologies, LLC) have announced a cooperative venture with National FFA to benefit the companies who support National FFA as well as the National FFA itself.
Beginning October 1, 2020 and through December 31, 2020, CJB will launch "Blue" hand sanitizer and make it available to purchase by companies supporting National FFA. The product will be sold AT COST by CJB and will only be available for purchase by National FFA supporting companies. "Blue" hand sanitizer will be sold in 4 X 1 gallon bottles per case, pumps included. A donation of $1 will be made to National FFA, in the name of the purchasing company, for every gallon of "Blue" sold. Outsource Logistics, Valdosta, GA will provide fulfillment and logistics services for the program and will also do so at cost.
"We are pleased to offer "Blue" hand sanitizer to National FFA supporters," said CJB Applied Technologies' Chief Commercial Officer, Jim Loar. "Providing Blue at cost, plus the $1 per gallon donation to FFA, is meant to be an economic benefit to FFA supporters as well as a positive financial impact to National FFA. We hope that all FFA supporting companies will take advantage of this opportunity. The CJB team is ready to receive case, pallet and truckload orders," says Loar. Orders can be placed online at www.cjbappliedtech.com.
"As we continue to navigate through this uncertain time together, we are greatly appreciative of the support for FFA from CJB, and we are happy to see the alignment with, and cooperation of, our partners while keeping everyone safe and healthy," said Molly Ball, President of the National FFA Foundation and Chief Marketing Officer of the National FFA Organization.
About National FFA:
The National FFA Organization is a national youth organization of more than 760,000 student members as part of 8,700 local FFA chapters in all 50 states, Puerto Rico and the U.S. Virgin Islands. The FFA mission is to make a positive difference in the lives of students by developing their potential for premier leadership, personal growth and career success through agricultural education. For more, visit the National FFA Organization online at FFA.org and on Facebook, Twitter.
CJB Applied Technologies, LLC Welcomes James M. Loar as Chief Commercial Officer
Valdosta, GA – CJB Applied Technologies, LLC
is pleased to announce James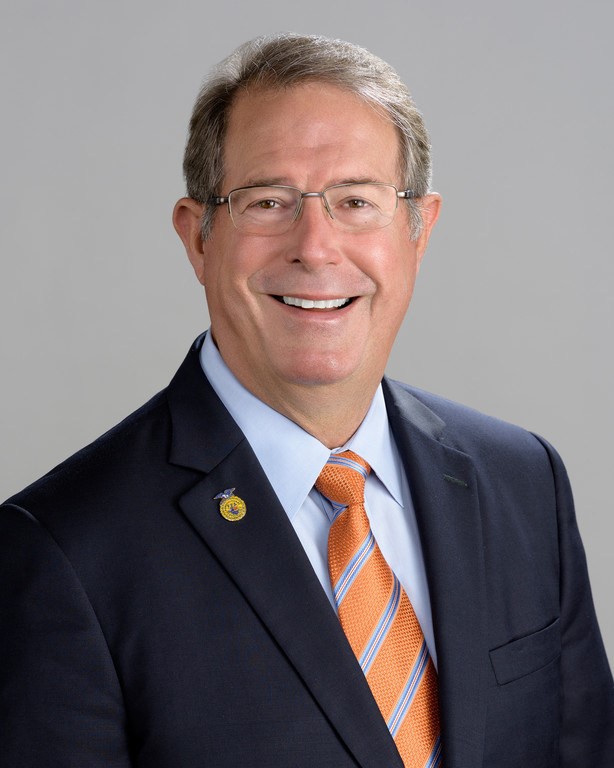 M. Loar ("Jim") has joined the company as Chief Commercial Officer, where he will lead global commercial activities related to innovation, contract development and manufacturing.
"We are pleased to have Jim join our CJB team," said President & CEO Clinton Beeland. "Jim brings a wealth of industry knowledge from both a manufacturing and end-use market perspective, and we look forward to drawing from his expertise and leadership as we continue to grow and expand our business."
Loar comes to CJB from Cool Planet, where he worked for the past 5 years, most recently as President and CEO. Prior to Cool Planet, he spent 14 years with Wilbur-Ellis Company, the fourth-largest agricultural retailer in the U.S., where he served as Vice President of Operations for the $2.1 billion Ag Division. Before joining Wilbur-Ellis, Loar spent 15 years at Griffin LLC., a leader in crop protection, turf, nursery, ornamental and aquatic product development, manufacturing and marketing.
Outside the office, Loar spends his time working on his pecan farm. He received his Bachelor of Nautical Science from the United States Merchant Marine Academy in Kings Point, NY, and his Master of Business Administration from Ohio University in Athens, OH. He served in the United States Naval Reserve for 10 years.
CJB Applied Technologies Opens New Facility
CJB Applied Technologies recently completed construction and has moved its operations to a new state of the art technology center. The new site provides over 10,000 square feet of office, lab and pilot plant areas, as well as a spacious greenhouse. The facility provides enhanced capabilities for formulation development and optimization, test method development, analytical testing, product performance testing, commercial scale-up, and more. The new contract development focused site is an investment in the customers served by CJB Applied Technologies.