CJB Applied Technologies accelerates product development and turns business ideas into profits and cashflow.
We specialize in product development solutions in crop protection, speciality chemicals, antimicrobials, coatings and adhesives, automotive and other industrial markets. CJB Applied Technologies' integrated approach to product and formulation development helps customers grow their competitive edge in the market by gaining access to new markets faster.
At CJB Applied Technologies, we work with you, our customer, and respect your rights to confidentiality and intellectual property protection. We move through the product development cycle: concept, development, formulation, testing, scale-up, and packaging-with efficiency and ease.

Jimmy LeFiles
Jimmy has over 35 years of experience in the chemical and product formulation industries. He worked for DuPont and Griffin Corporation for years before joining CJB Applied Technologies in 2015. He has worked extensively in formulation development and has experience in lean manufacturing, regulatory affairs, new product development, quality control management, and intellectual property management. Jimmy graduated from Valdosta State University with a Bachelor of Science in Biology.

Drew Patterson
Drew has been working with CJB Industries for 11 years. In 2015, he moved to CJB Applied Technologies where he lends his expertise to the team helping with formulations and pilot batch productions. His extensive knowledge of how chemical products work, how the required equipment is used, and how the company operates helps customers feel at ease working with CJB Applied Technologies. Drew graduated from Valdosta State University with a Bachelor of Science in Chemistry.
Amanda Lupo
Amanda joined the CJB Applied Technologies team in 2020. She helps with handling the business and logistics side of our Research and Development efforts. Her role involves project organization, customer relations, inventory management, data control, shipping, and receiving. Her agricultural background has given her experience in farm operations, marketing, and customer service. Amanda holds a Bachelor of Science in Agribusiness and a Masters of Agribusiness from the University of Georgia, earning both in just four years.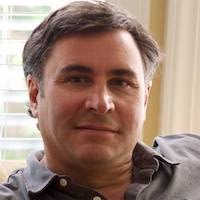 Ron Levin
After 25 years of chemicals technology, marketing, and strategy, Ron joined CJB in 2014. Ron joined CJB Applied Technologies in 2015 and has been working with firms in Ag Chemicals, Ag Biotechnology, and other industries to commercialize their development plans. Ron holds a Bachelor of Arts degree in Chemistry from Indiana University and an Executive Master of Business Administration from Wake Forest University.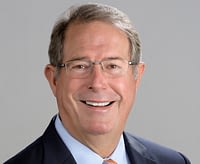 Jim Loar
Jim joined CJB Applied Technologies in 2020 as Chief Commercial Officer. His 30+ year career in agriculture has been diverse with executive positions at global companies such as Griffin LLC and Wilbur-Ellis Company to VC funded startups such as Cool Planet. Roles and responsibilities have included strategy and market development, product innovation, product management, sales & marketing and supply chain. His intimate knowledge of market channels (manufacturer, distributor/retailer, grower) and industry drivers help connect CJB Applied Technologies with its customers. Jim holds a B.S. degree from the United States Merchant Marine Academy and an MBA from Ohio University.

Sedra Beckman
Sedra found her career calling while serving in the U.S. Air Force as a generator mechanic placed in charge of safety for a 500-person squadron. After leaving the military, she worked as a safety officer for an electrical contractor as well as a safety specialist for the State of Nevada Occupational Safety and Health Administration. Sedra joined CJB Industries in 2011 and covers the health, safety, environmental compliance and security of CJB Applied Technologies as well. Sedra holds a Bachelor of Science degree in Occupational Health and Safety from Columbia Southern University and is an active member of SOCMA (Society of Chemical Manufacturers and Affiliates) ChemStewards EHS Committee.